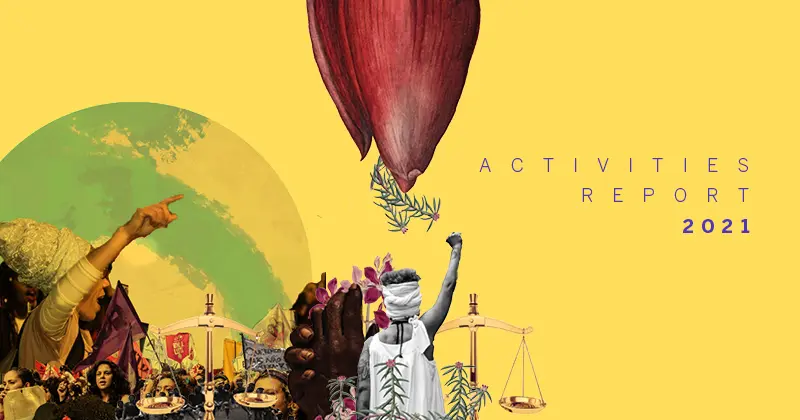 Brazil Fund supported 175 initiatives to promote and defend human rights throughout 2021. It granted R$ 7.5 million reais to groups, collectives, and civil society organizations throughout the country. In addition, it answered fifty-six emergency support requests, 21 aimed at supporting activists suffering direct threats to their lives. 
These are some of the results of the foundation's work in 2021, the year Brazil Fund celebrates 15 years of activities focused on strengthening the country's human rights. These results are detailed in the Activities Report 2021, published on our institutional website. Click here to access the Report.
We provide support for the efforts of human rights organizations that can reach the most remote communities and territories in the country. For example, we raised funds to grant the campaigns Indigenous Emergency, from the Coordination of the Indigenous Organizations of the Brazilian Amazon (COIAB), and There Are People Hungry, from the Black Coalition for Rights, both aimed at addressing the social consequences of the Covid-19 pandemic. 
We also produced a series of informative materials in different formats – We even made a podcast and projected sentences on buildings and public spaces in São Paulo. Everything is to take the human rights message further and strengthen the fight for a more democratic country with social justice. 
Check out some figures:
R$7.5 million granted to human rights collectives and organizations
175 initiatives for the promotion and defense of human rights supported
Fifty-six emergency requests for help were answered, with 21 owning to direct threats to activists' lives.
More than one hundred groups, collectives, and grassroots organizations engaged in actions to spread the importance of human rights.
All this information, videos, audio, and photos, make up the Brazil Human Rights Fund's 2021 Activities Report.